This is a brief overview to June events in Animal Crossing: New Horizons (ACNH) for the Nintendo Switch. Learn about the activities you can do and items you can obtain during the month of June.
Wedding Season
The Wedding Season Event begins on June 1, but it cannot be played until after 5:00 AM. This is when the day starts for all events in Animal Crossing: New Horizons. If you have your Switch's time changed to a date other than the present, you will need to set it between June 1 and June 30 to participate.
The maximum number of heart crystals has changed since 2020. You can now get a maximum of 14 heart crystals for the first 7 days and 18 heart crystals everyday after that!
Wedding season-themed furniture and fashion items will be available in Nook Shopping and Able Sisters during the entire month.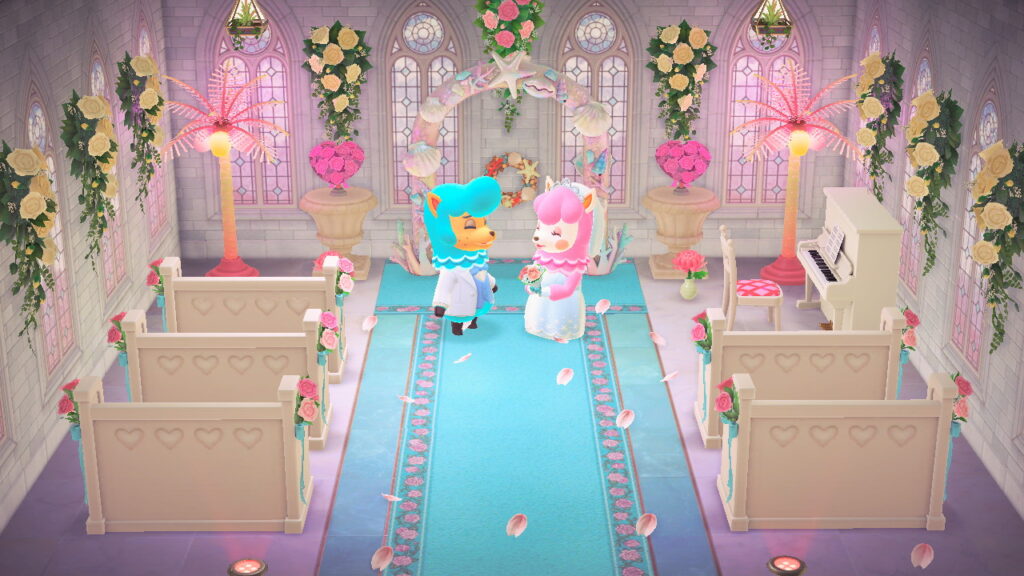 If you enjoy my content, please consider donating! Your donations encourage me to keep creating free guides and planner pages for readers like you. For more information about Animal Crossing: New Horizons, visit the official Nintendo blog.