A free summer update was announced and began officially on July 3rd, 2020. This update included new features such as diving, sea creatures, and the character Pascal. Continue reading to learn more about each of these features.
Diving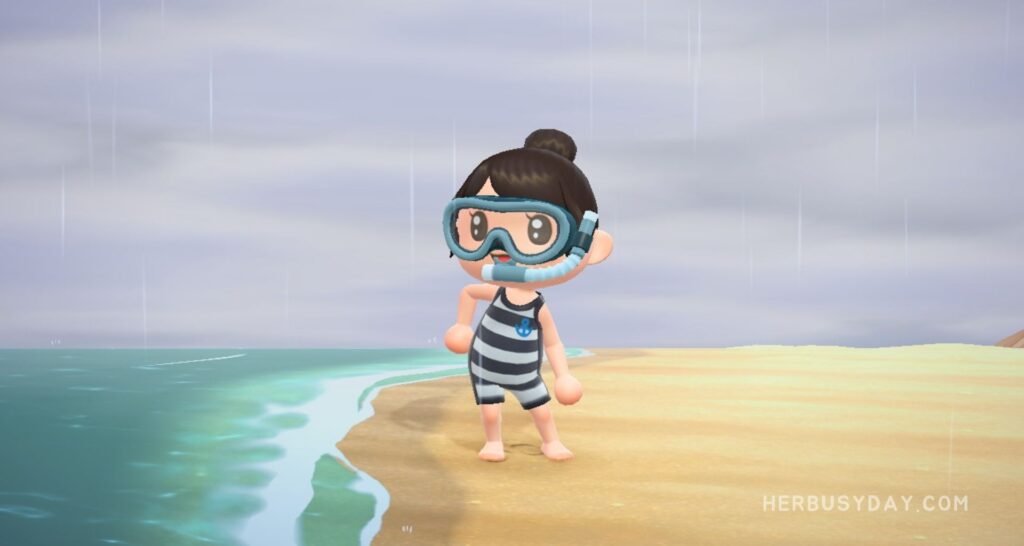 Get ready to dive into the deep blue sea – the ocean is now open! Wear a wet suit & dive into the ocean to find new sea creatures.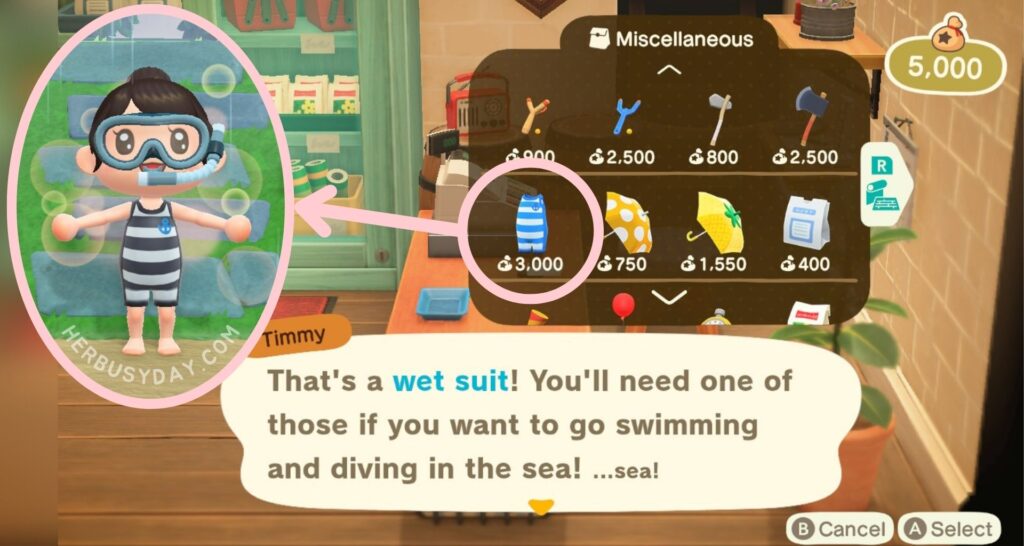 In order to start diving, you'll need to purchase a Wetsuit at Nook's Cranny or a Nook Inc. Wet Suit at Nook Stop.
Sea Creatures
Sea creatures were added during the 2020 summer update. These sea creatures can be caught by diving into the ocean. Sea creatures can be donated to Blathers to be put on display in the museum.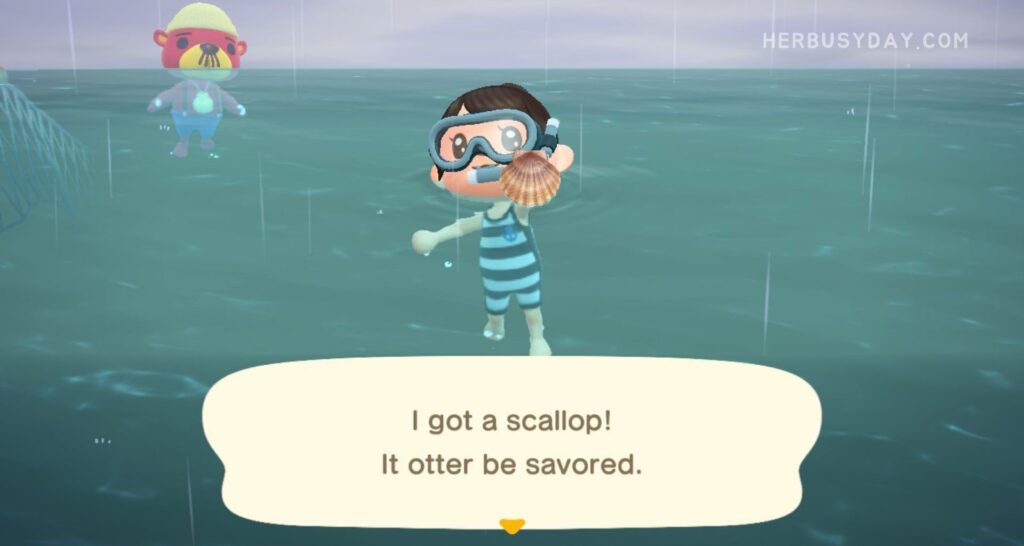 When you catch a pearl, Pascal will pop up in the background before swimming over to you.
Pascal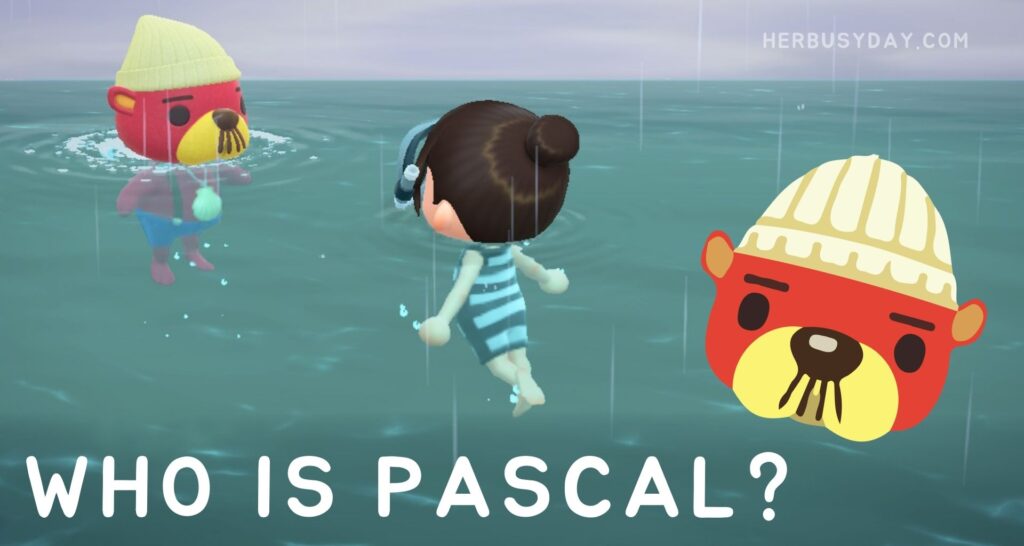 A seal otter by the name of Pascal will gift you special DIY recipes in exchange for scallops. Pascal only pops up once every day. If you collect additional scallops after interacting with Pascal, sell them at Nook's Cranny for 10,000 Bells or save them to craft his special mermaid furniture.
Furniture
The first time you meet Pascal, he will give you a DIY recipe. The DIY recipes you can unlock from exchanging scallops with Pascal are all Mermaid-themed. There are 15 total mermaid furniture DIY recipes. The next time you meet Pascal, he will either give you a pearl, a random piece of clothing, or something you don't have yet. There are 4 total mermaid clothing items you can get from Pascal.
Free Critterpedia Planner Printable
Download my free Sea Creature printable to keep track of what critters you find while diving. These pages are available to download via Mega, the Internet's most secure cloud based file storage service, and are formatted for US Letter paper (8.5″ W x 11″ H) and the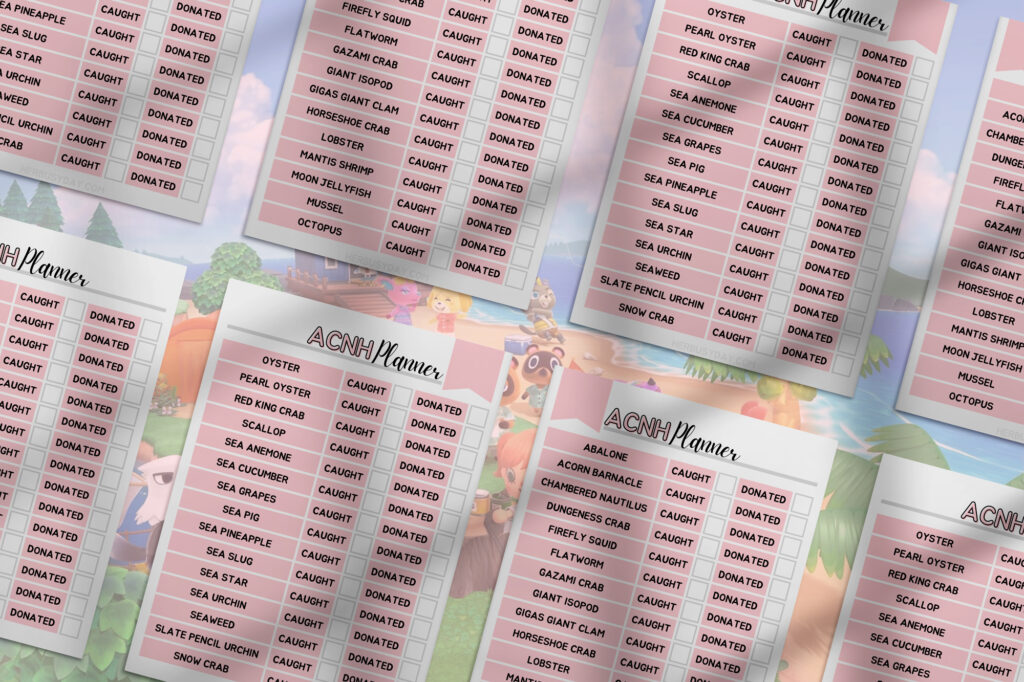 For more information about Animal Crossing: New Horizons, visit the official Nintendo blog. Information on Pascal courtesy of @yuecrossing.