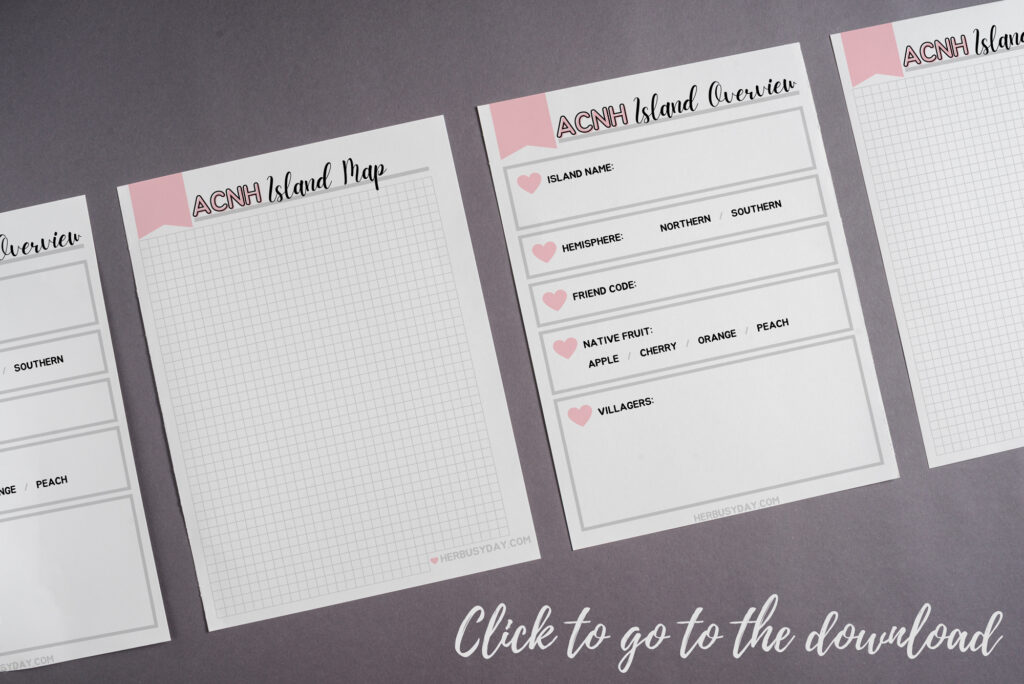 Document your island utopia with this free pink planner! Available in 8.5 x 11 inch U.S. letter size, now you can list all the details of your new island from its native fruits to who inhabits it. The Island Overview is designed to help you get the most out of your island adventure. The planner includes three downloadable PDF pages to print or use in a digital bullet journal.
This island overview was designed using Canva, a graphic design platform. No tanuki were harmed in the making of this planner!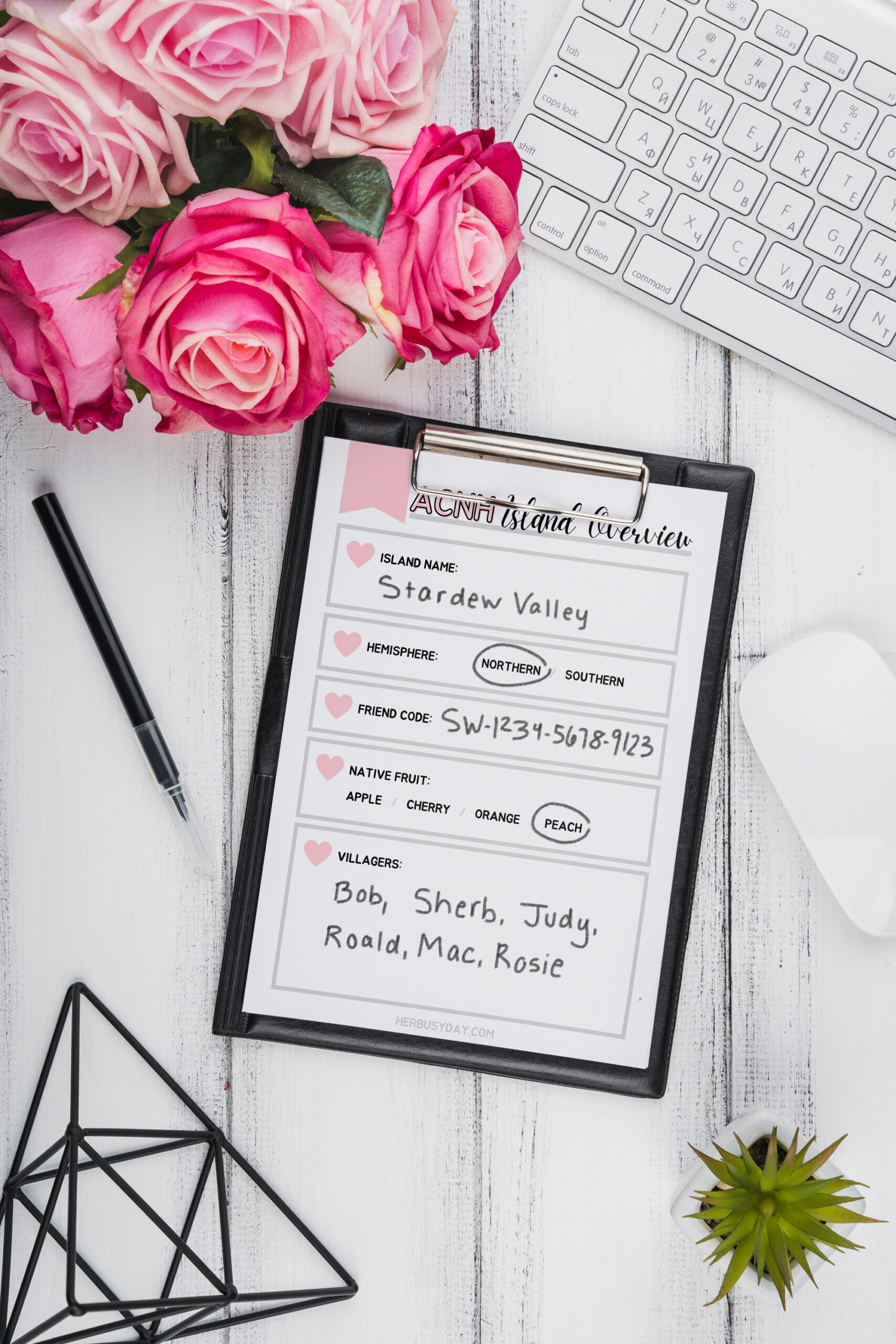 Feel free to download and use as many times as you want! All of the files included in this download are original and copyright to Nadia, owner of Her Busy Day. They are for personal use only and cannot be resold. Legal action may be taken if you choose to violate these terms and conditions.
Just getting started? Here are some things to keep in mind as you begin playing ACNH:
You cannot change your island name. Whatever you enter will be the full island name. The world "island" is not added to what you type in.
You cannot change your name or birthday.
You'll be stuck with your island layout for a long time, so make sure you have access to things you want (lakes, rivers, etc.) with whatever you pick. Your character can't cross rivers or scale ledges (the lighter the color on the map, the higher it's elevated) at first and the traversal tools that allow you to do so take a while to unlock.
You can change your character's appearance. More customization options are available later.
You automatically get two random animals (called villagers) who are also participants in the getaway package. Don't like them? Don't worry! You can convince them to leave your island, freeing up more resident space for new villagers!
You have a fruit native to your island; there are pears, peaches, apples, cherries, and oranges. If you don't like the villagers or your fruit you can reroll (or reset) them by immediately backing out of the game by closing the software completely.