The cover image is one of the first things a supporter will see when they visit your Ko-fi page. Having a high-quality graphic is a sure-fire way to make a good impression upon each visit. Lucky for you, you don't need to design your own, just download one of many free designs! Each image is 1200 pixels wide by 600 pixels high, which is the recommended size.
What Is Ko-Fi?
Ko-fi is a donation service allowing creators to receive small payments (roughly the price of a coffee) from supporters of their work. Used as an alternative to advertising, Ko-fi helps all types of artists, cosplayers, bloggers, coders and podcasters to fund their passions.
How To Update Your Cover Image
To change your cover image, head to your page and in the bottom right corner, select the drop-down arrow and select "Set Cover Image".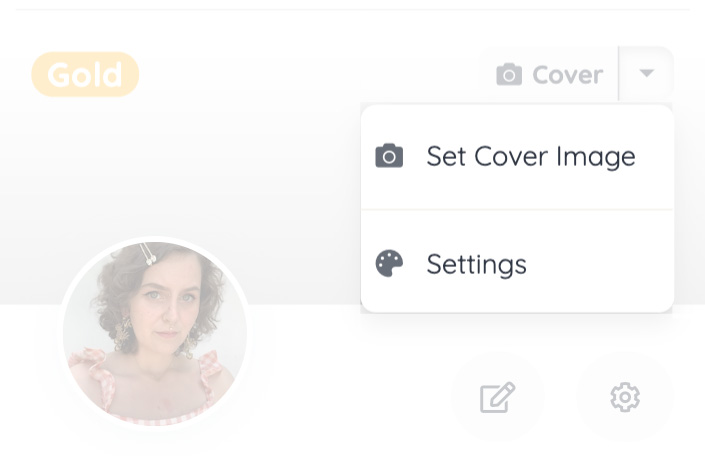 After you select Set Cover Image, the following pop-up will appear: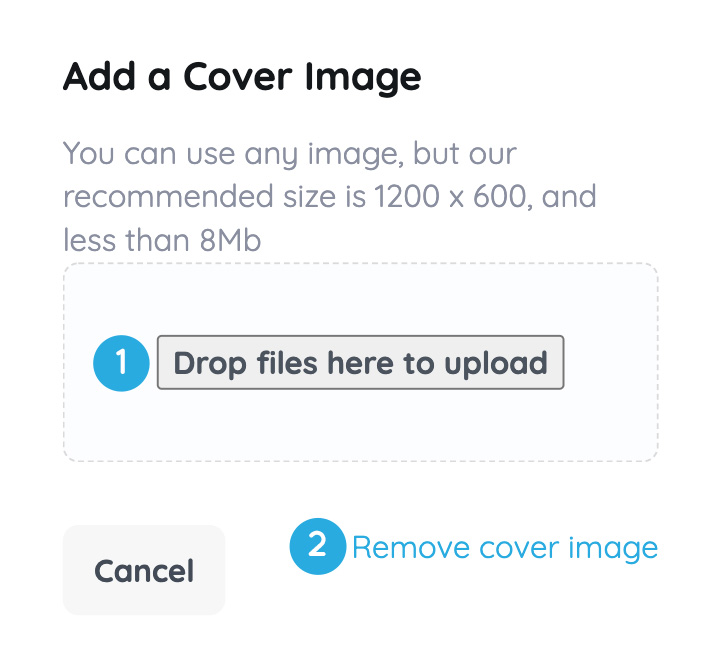 Drag the image you wish to use as your cover image, or click within the dotted line to open up your file directory to find the image you want to use and wait for it to upload.
What's The Recommended Pixel Size For a Cover Image?
Ko-fi recommends 1200×600 pixels for the best viewing experience on mobile and web. The following cover images are the perfect kofi banner size to upload to your profile. You can download these for free, no attribution required!
Upload any one of my free cover images as the background of your header area. This image will display differently on different screens so don't worry if your profile looks different on your phone versus your computer!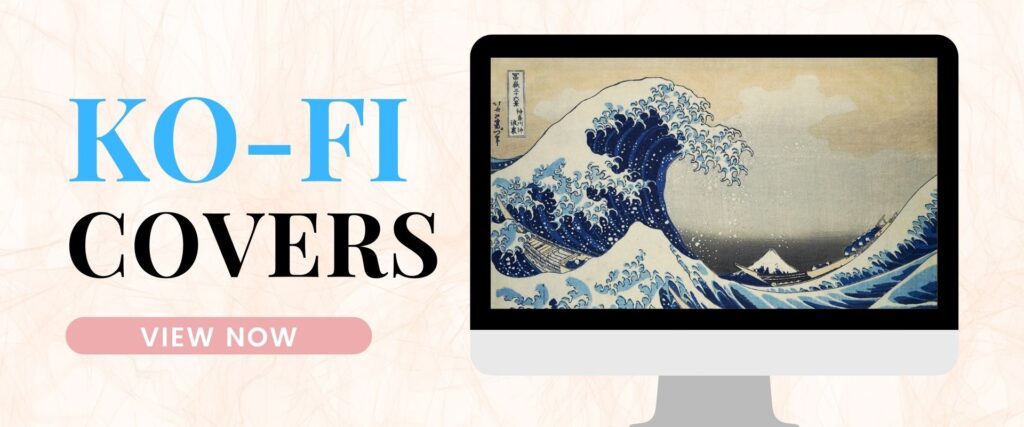 As a creator, I enjoy expressing myself through sharing my designs. Do you like these cover images? If so, please consider donating! Your donations encourage me to keep creating free content for readers like you.