Complete with a full list of sea creatures, this cute Animal Crossing download includes checkboxes to track which items you have caught and donated to the Museum.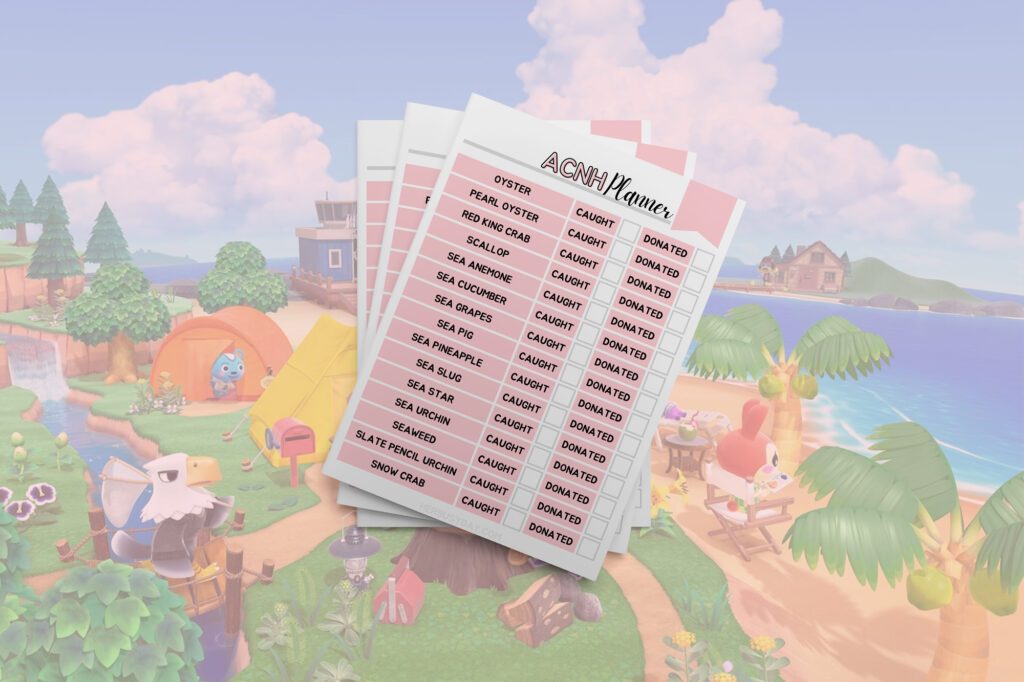 In New Horizons, the total number of deep-sea creatures is 40. I have revised the original Sea Creature Tracker, removing sea creatures that are not in versions 1.9.0+. Dropped creatures include the clam, ear shell, horsehair crab, among others. As you may have noticed, I have changed the visual appearance of the tracker as well, mirroring my more recent pink, weekly planner.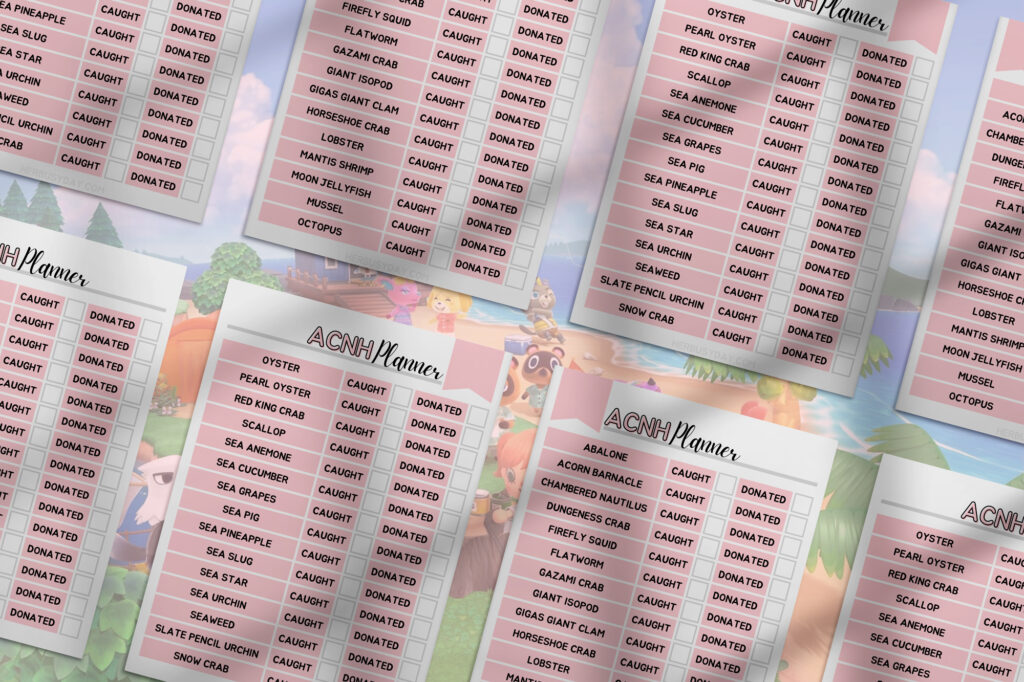 This donation tracker was designed using Canva, a graphic design platform. All video game data is collected from the fan-made ACNH Data Spreadsheet.
DIVING IN ANIMAL CROSSING NEW HORIZONS
Diving was reintroduced to New Horizons as part of Wave 1 of the Summer Update. The player can go diving after purchasing a wetsuit from the Nookstop, in the sea and collect these creatures, which can be donated to Blathers at the Museum , or scallops can be traded with Pascal The otter for DIY recipes. It was part of a free update on July 3rd, 2020.
DOWNLOAD, SIZE, & PRINTING GUIDE
This sea creature donation tracker is the standard US Letter size of 8.5 by 11 inches. To download the files, click the download link. You will be redirected to a file-sharing site called Mega.
To print the 8.5×11″ pages in a different size to fit various planner sizes, please refer to the handy-dandy print "scale" guide.