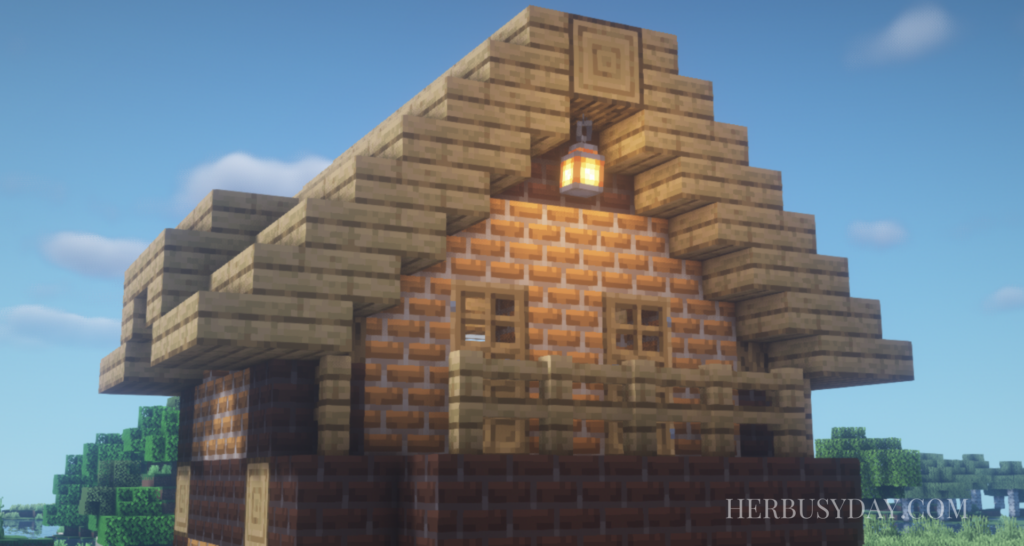 Texture packs are a fun way to enrich your Minecraft experience. The following are free texture packs that have been downloaded and tested out. Some of these texture packs were originally published quite a while ago but have been updated in November of 2020 to support the newer Minecraft versions.
Are texture packs the same thing as Minecraft resource packs?
Well, yes! There is no difference between Minecraft Texture Packs and Minecraft Resource Packs. In Java Edition 1.6 texture packs were replaced with resource packs – which not only change the textures of the game, but also things like sounds, music, language files, fonts, splash texts and more.
Copper Netherite Pack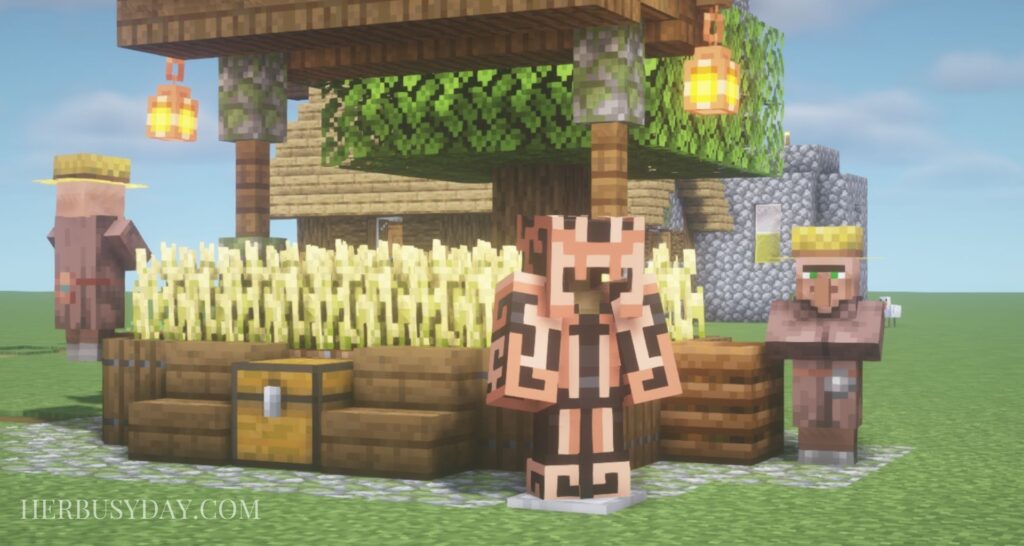 This Experimental Texture Pack changes the look of your GUI, armor, items, mobs, particles, and models.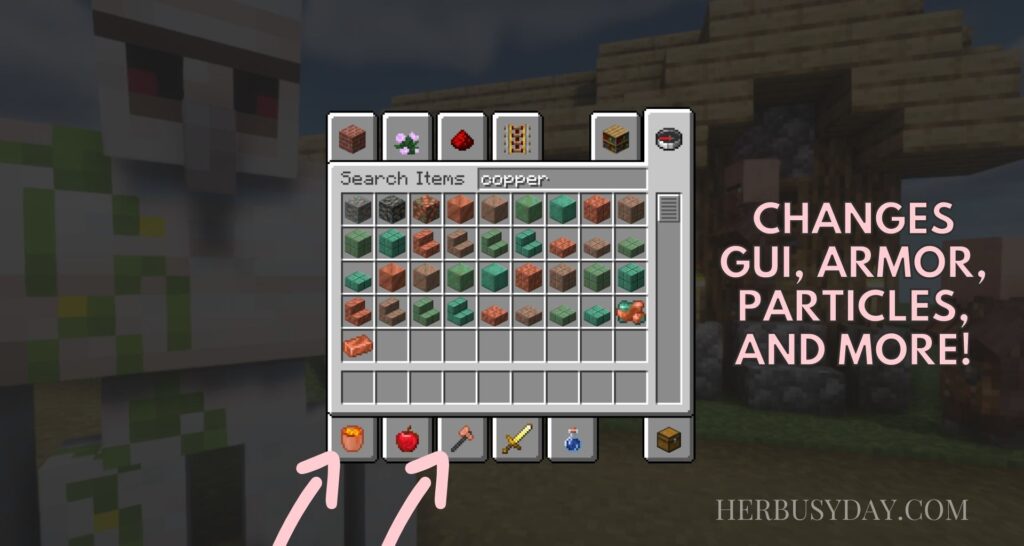 The Copper Netherite Pack v.1.0 does not require OptiFine. I did however install it on my OptiFine to take the above screenshot.
Christmas Hats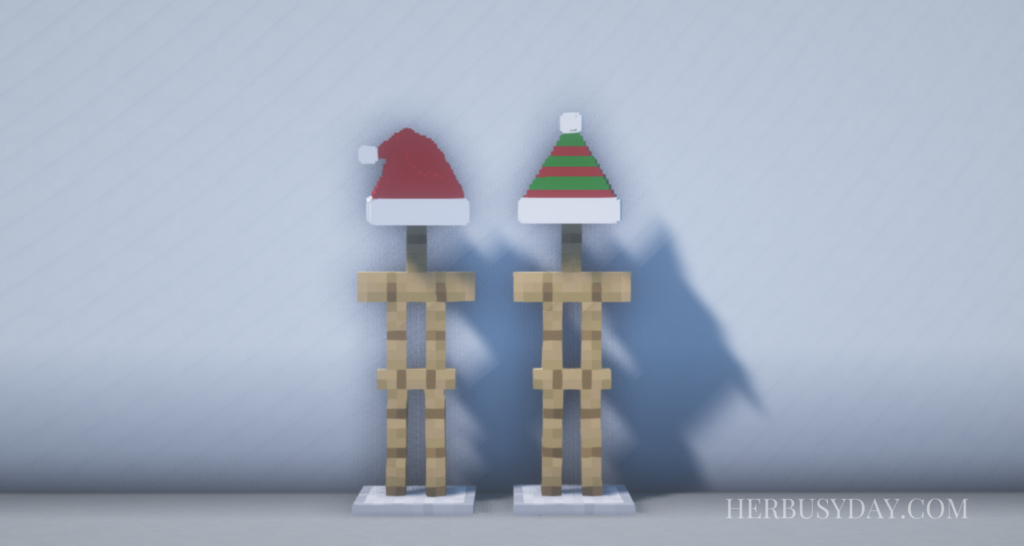 This mod is super cute and perfect for the holiday season. With the help of an anvil, you can turn any carved pumpkin into a cute santa or elf hat.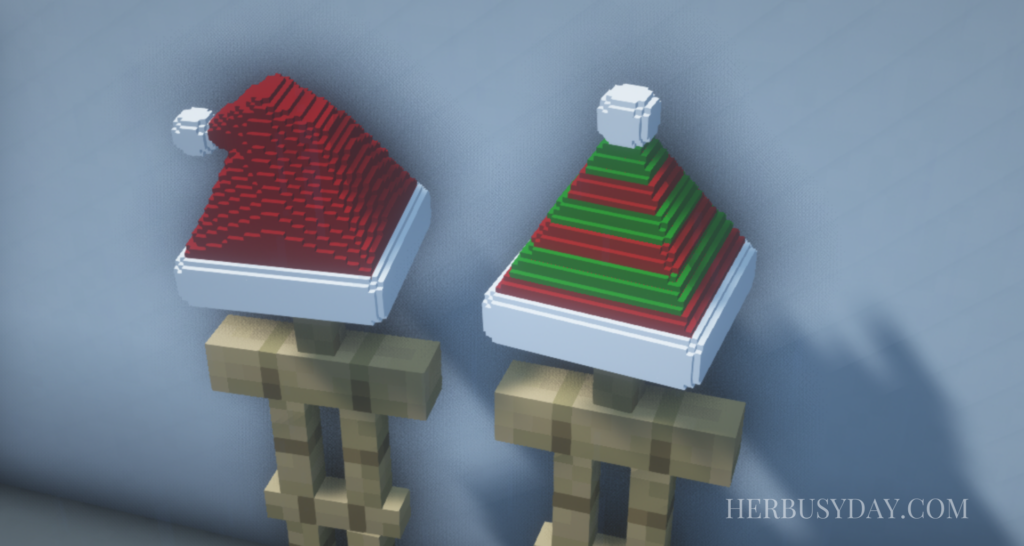 While you can place the hats inside an item frame to display them, you cannot place hats without an item frame. Placing the hats by themselves will spawn a regular carved pumpkin.
Better Beds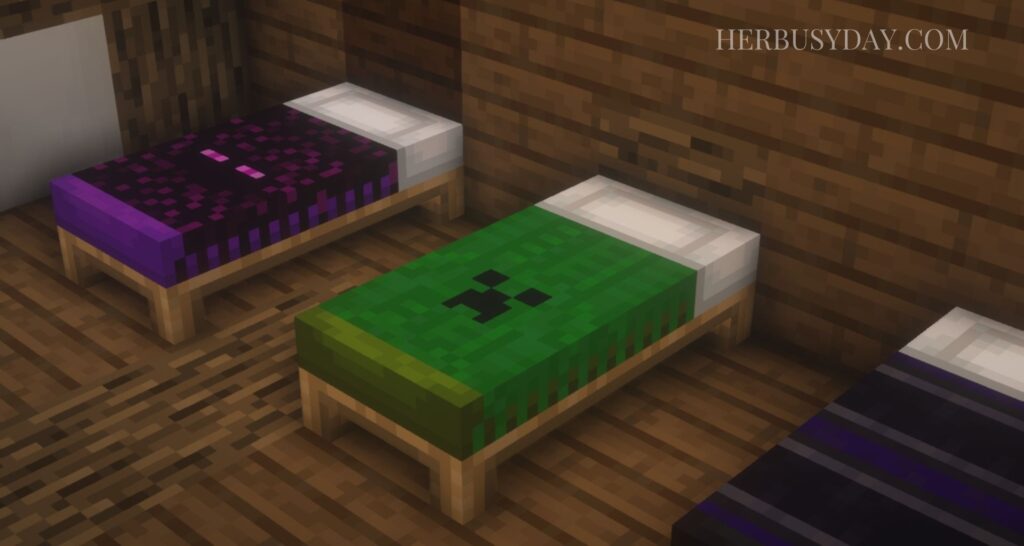 Another cute mod, this simply adds some variation to the vanilla beds with patterns and pixel art.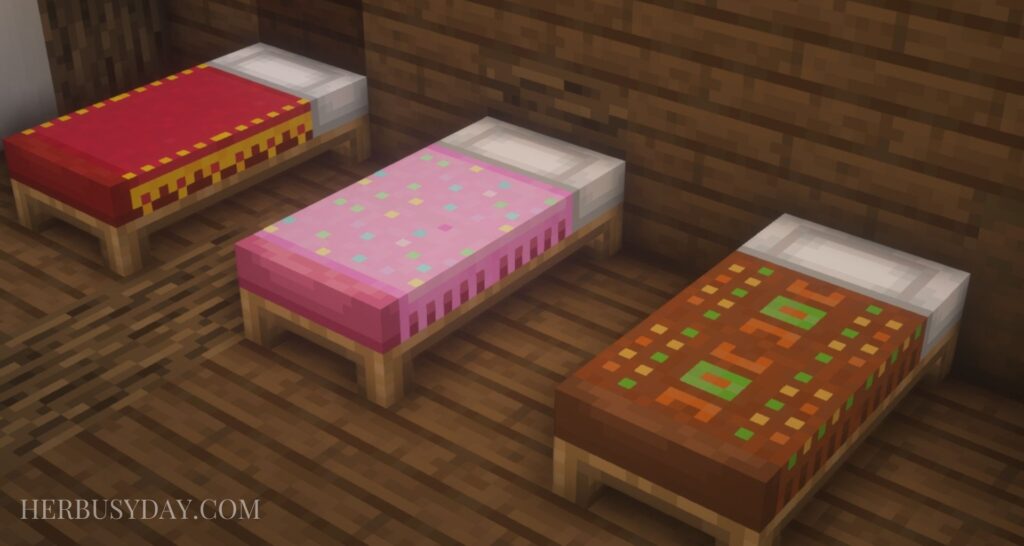 Ignore the warning that says it is made for an older version of Minecraft; it works perfectly fine with the latest patches.
PixaGraph by Amzahr
Arguably the best texture pack ever made available for download, PixaGraph changes the look of everything from armor to mobs, GUI to font, and even the terrain!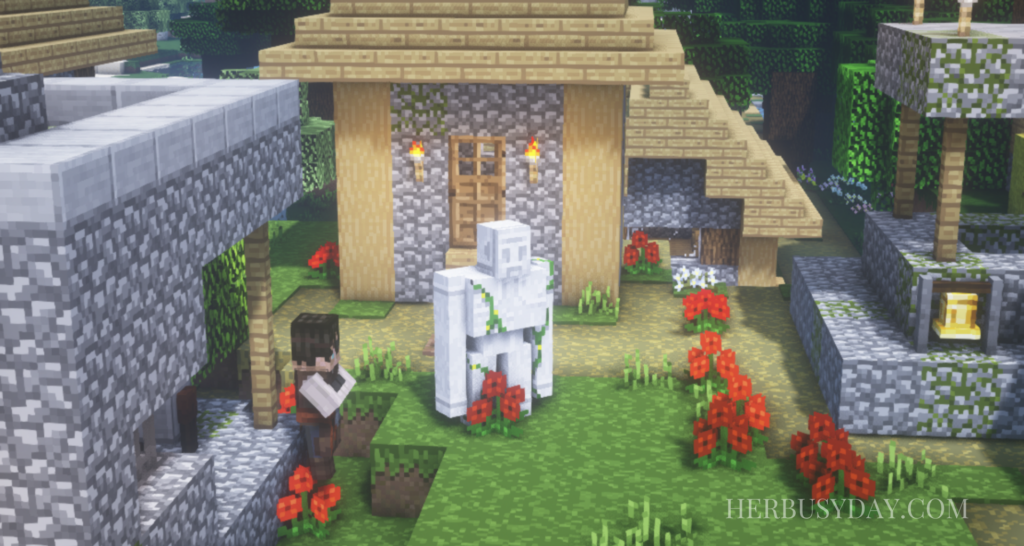 Villagers actually look like normal people, not big nosed Squidwards, and Golems look less scary. The menu has a vintage paper appearance and an interesting, original font.
Fresh Letters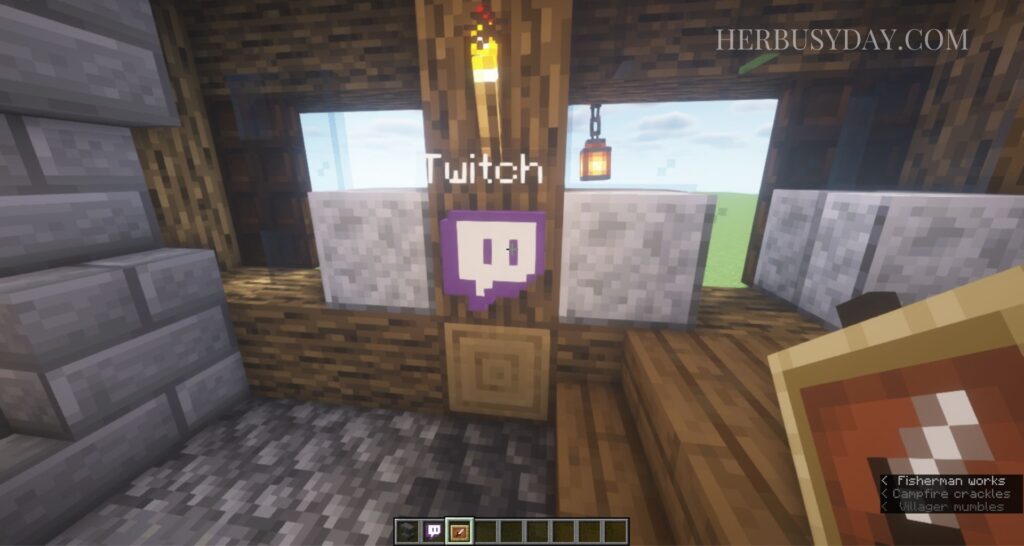 Rename dye on an anvil to transform the item into an icon for YouTube, Twitch, and other popular social media images.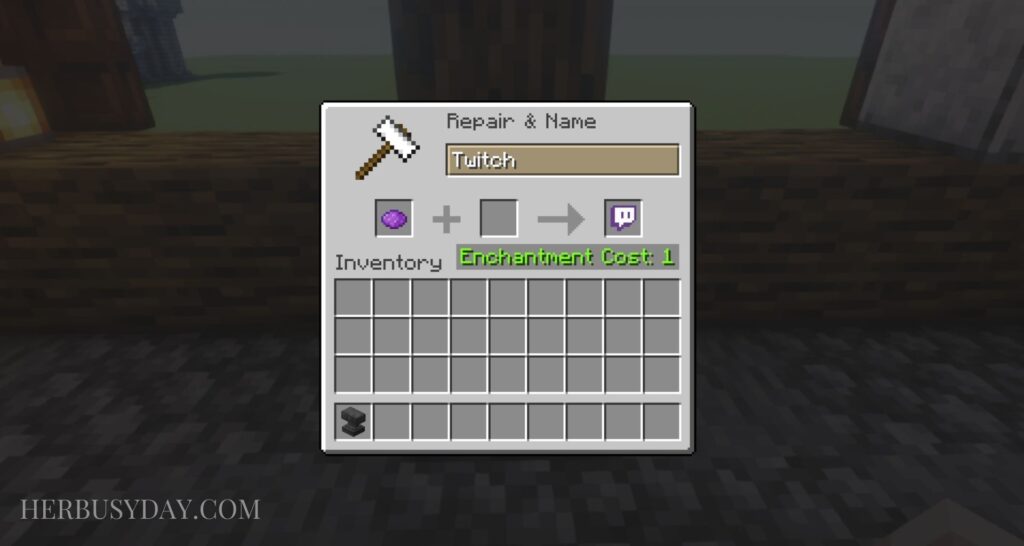 All you need is dye and an anvil.
Better Spiders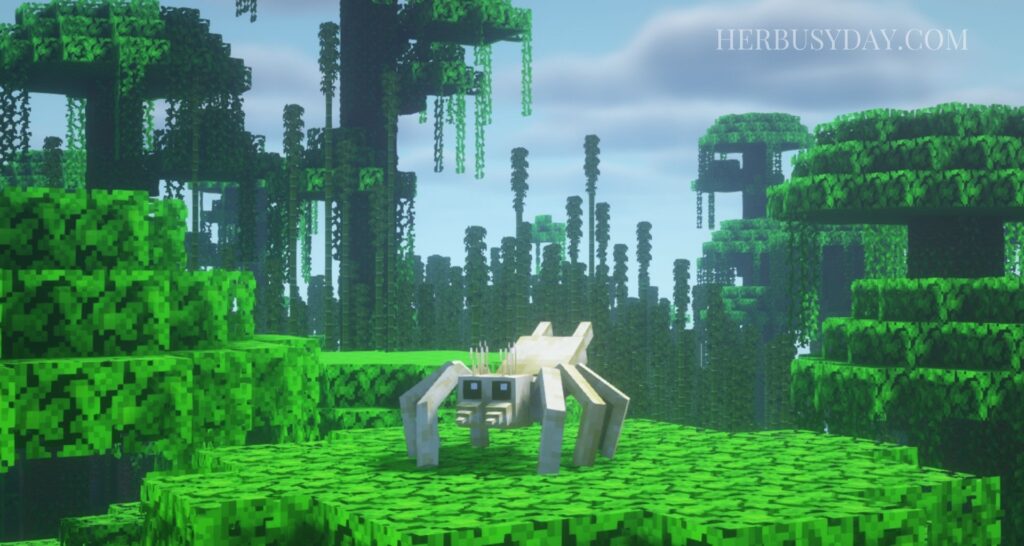 This texture pack changes the spider's appearance based on where it spawns.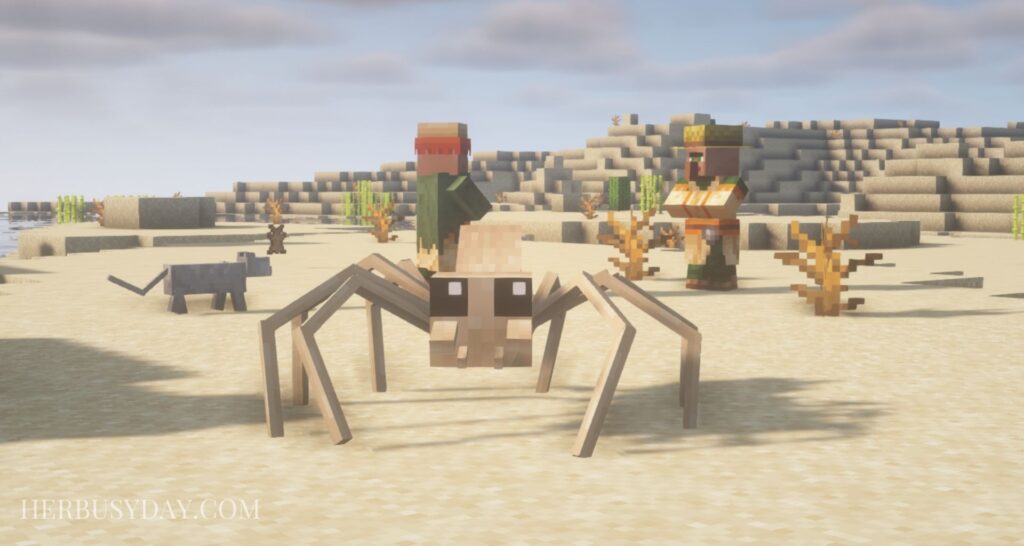 Imagine mining deep in a cave when you see the stone moving.
Mo Bricks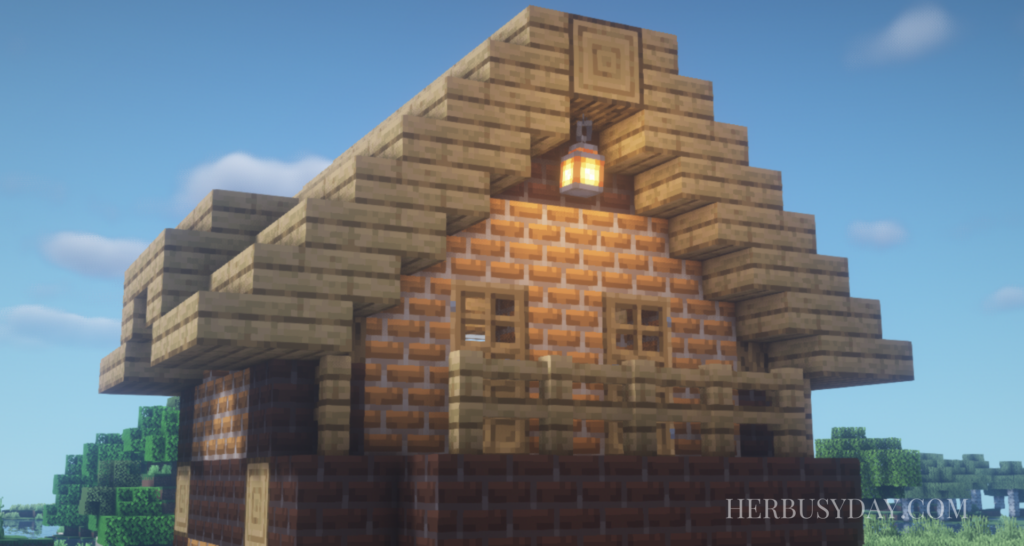 This texture pack is great for builders. To test it out, I transformed a librarian's village house with the brown and orange terracotta bricks.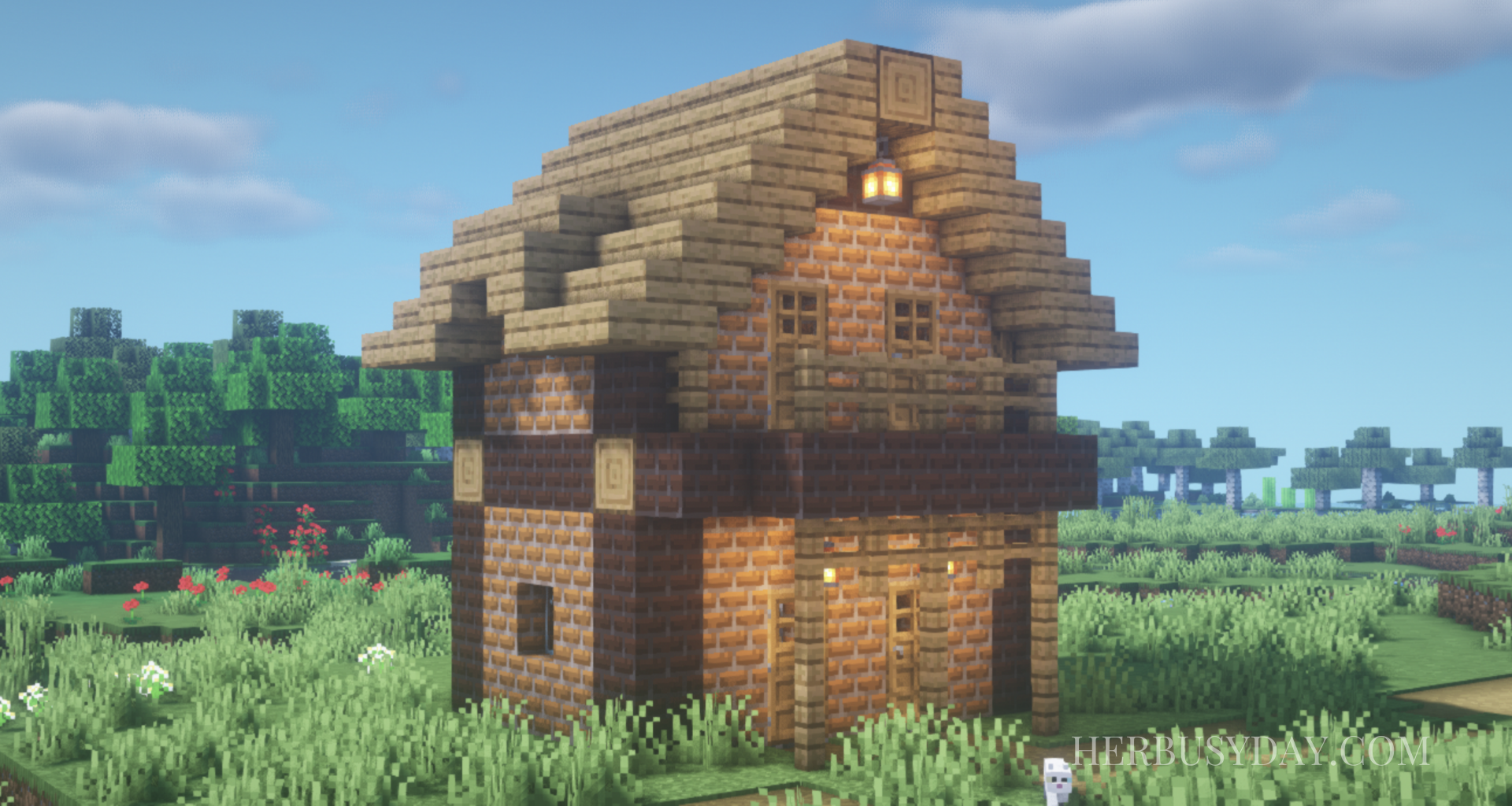 The full set of new colorful bricks includes orange, magenta, light blue, yellow, lime, pink, gray, light gray, cyan, purple, blue, brown, green, red, and black!