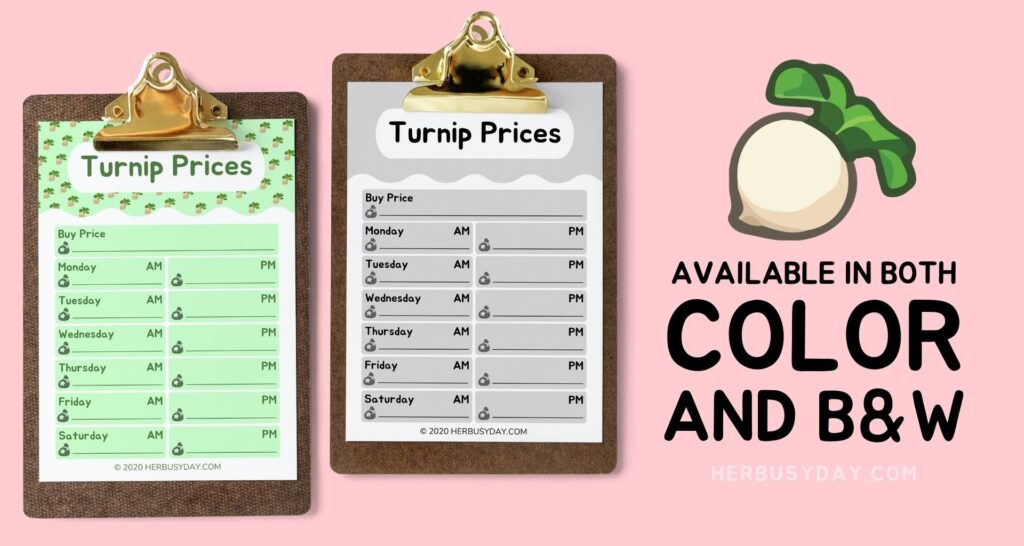 Keep track of your turnip prices with this aesthetically pleasing price log. Download this cute design as a PDF and print as many times as you want. You can also add this page to your digital bullet journal. Below is a picture of the full width version.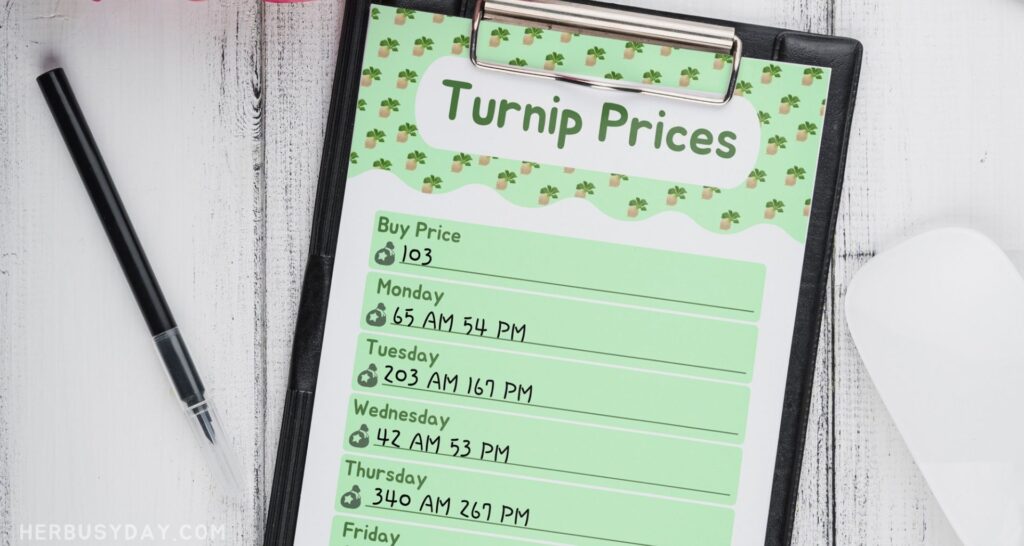 The Buy Price value is that of your own island. It doesn't matter if you bought turnips on another island, only record what Daisy is selling the turnips for on your island. Prices change twice a day. Be sure to write them down! Below is a picture of the newest version, updated to separate the AM and PM prices into two columns.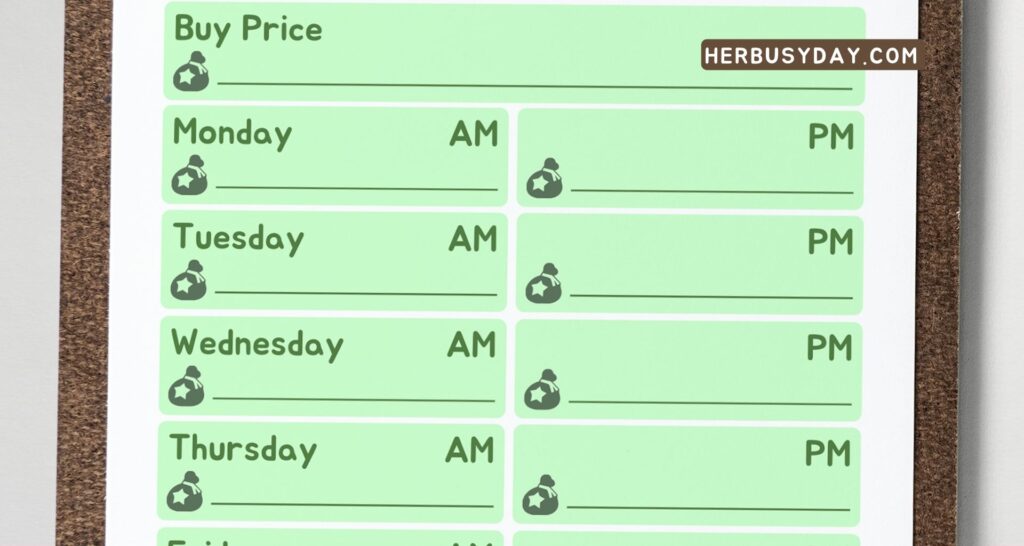 Available in three unique designs, these planner pages are formatted to fit the standard US Letter size of 8.5 by 11 inches. This turnip log was designed using Canva, a graphic design platform. It's a great tool for creating graphics and printables like this one.
Turnips in Animal Crossing operate on a weekly cycle. Each Sunday after you've unlocked Nook's Cranny, an adorable boar named Daisy Mae will visit your town and sell turnips from 5 AM to 12 PM. She sells them in bundles of 10 for a varying price each week–somewhere between 90 and 110 bells per turnip.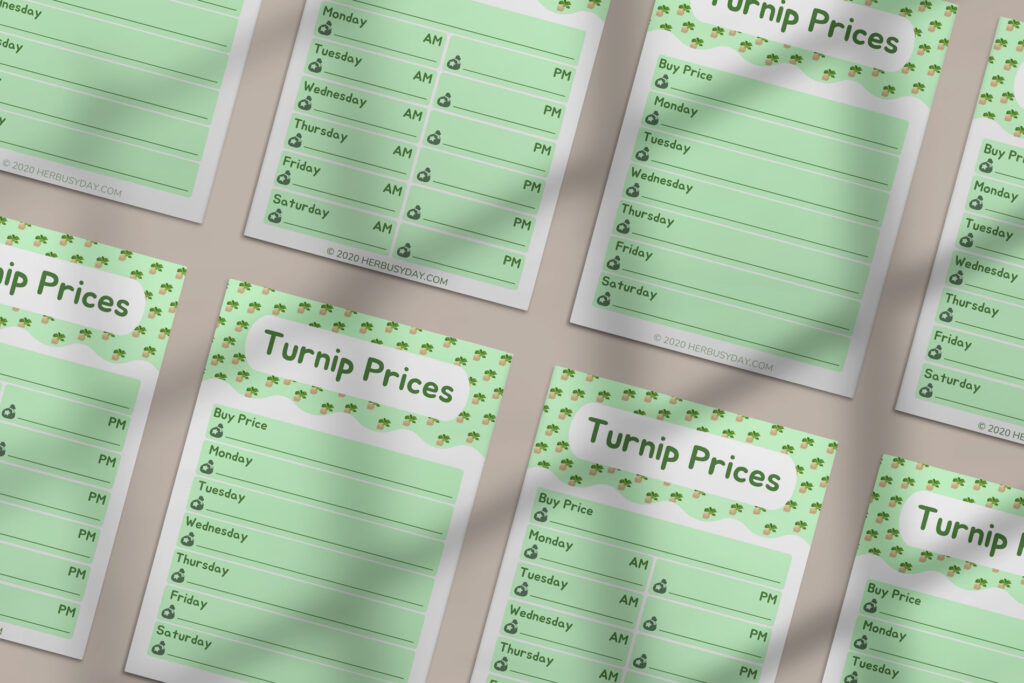 All the turnips you buy will spoil the following Sunday and become worthless, so in order to make any money, you'll need to sell the week's turnips sometime before Saturday evening. In the meantime, you don't have to keep turnips in your pockets; while you can't store them in your home storage, you can drop them on the floor in your home or outside. Keep in mind that any visitors can pick up the turnips you leave outside, so if you don't have space in your house, make sure you fence in the turnips so they don't get stolen!