Minecraft data packs modify your game experience. From quality of life changes to new game mechanics, data packs are easy and safe to install. Here is a complete list of good, high-quality Minecraft data packs that work great in single player survival. All packs have been tested and proven compatible with Minecraft Java Edition 1.18.1.
1 Tree Chopper
by Blue_e
Punching trees is no longer necessary. Simple destroy one block of wood with your axe, and the whole tree comes down. If the leaves of the tree you are felling touches another tree, that too will come down.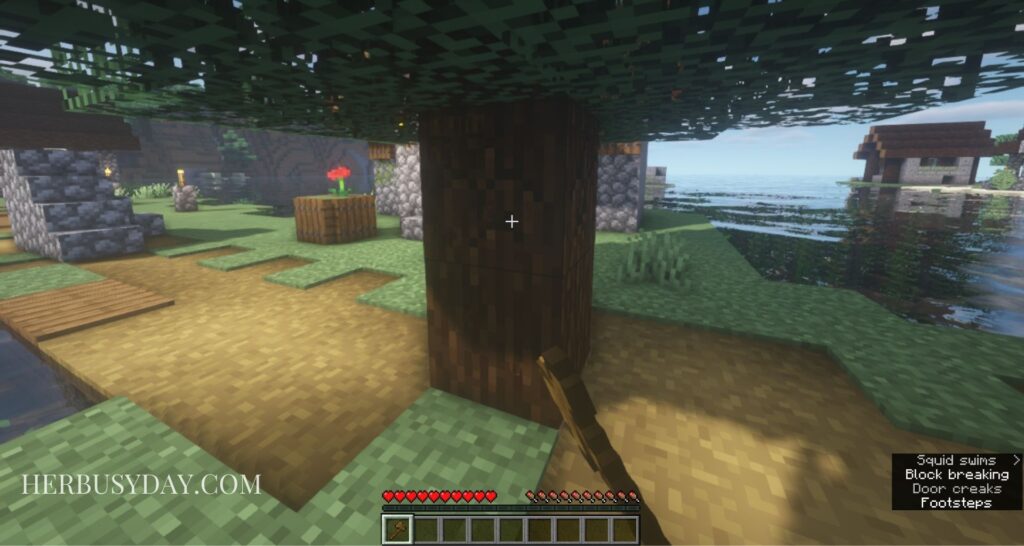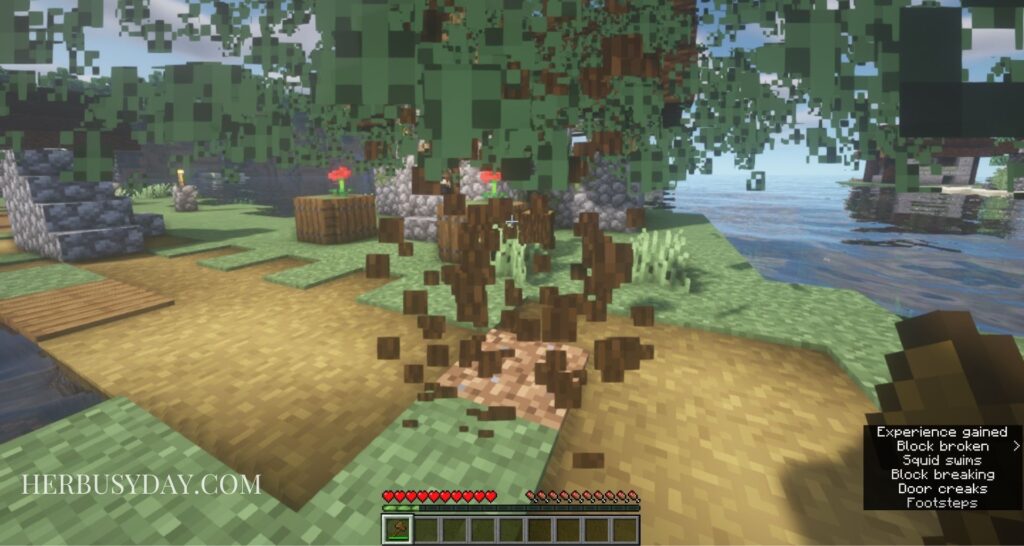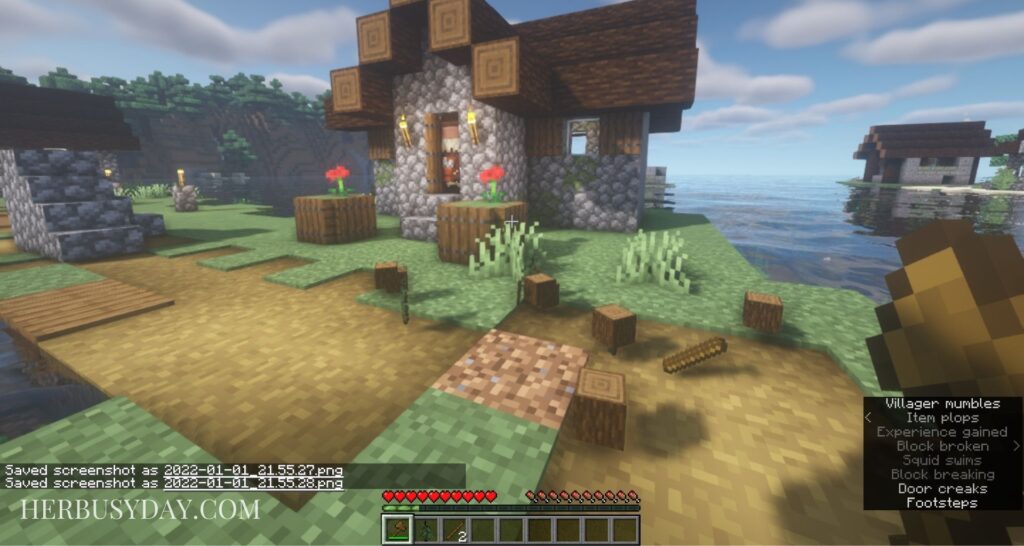 Although a great way to chop wood, make sure you are aware how connected the trees are. It is easy to wipe out an entire forest with this datapack. If the tree you are cutting is touching placed logs (like this villager's roof) those too will drop.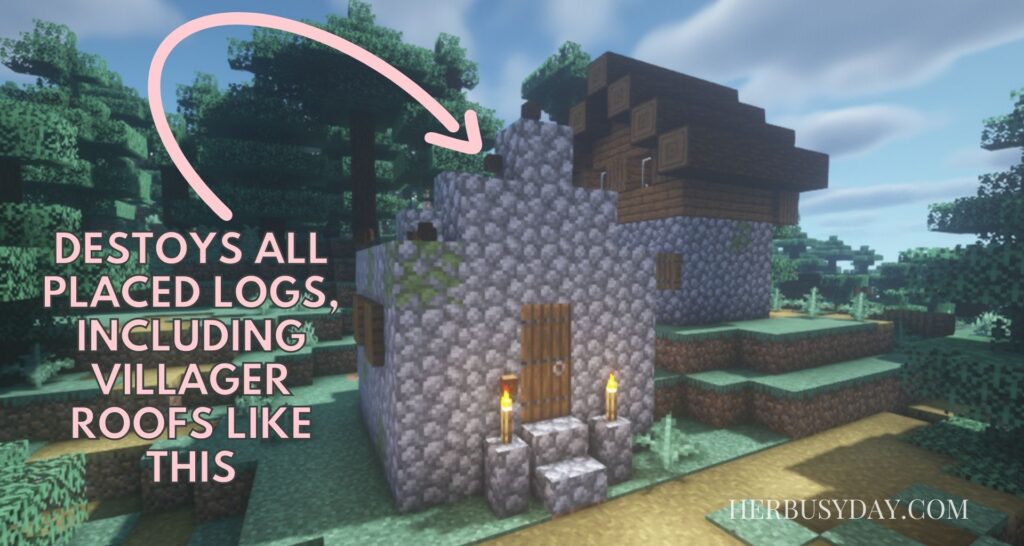 Despite not being updated recently, this datapack has proven to be compatible with the latest 1.18.1 version. You will have to unzip the .zip file and move the folder to your datapacks location. Check out the Planet Minecraft page to download.
2 Fishing Extended
by TheDiamondPlaytables
Fishing is one of the more underrated activities in Minecraft. Some players enjoy in-game fishing as they find it relaxing. For other players, it can be a great source of supplies and experience. If are looking to upgrade your Minecraft fishing experience, check out this datapack.
Fishing used to be one of the major ways of getting enchanted books and experience points in Minecraft. However, since 1.16, fishing mechanics have been significantly changed, especially for treasure items. This datapack offsets some of the tweaks that Mojang has implemented to balance the in-game loot system. Like the Tree Chopper pack, you will have to unzip its original .zip file. It has a .zip file within a .zip file: just move the file named "Fishing Extended." Download it now on Planet Minecraft.
3 Learn From Your Deeds! | Gain Experience From Everything
by SirMephistoPheles666
Players now have a brand-new world to discover with exciting exploration, which will satisfy most fans at least until more news of the upcoming 1.19 Wild Update is released.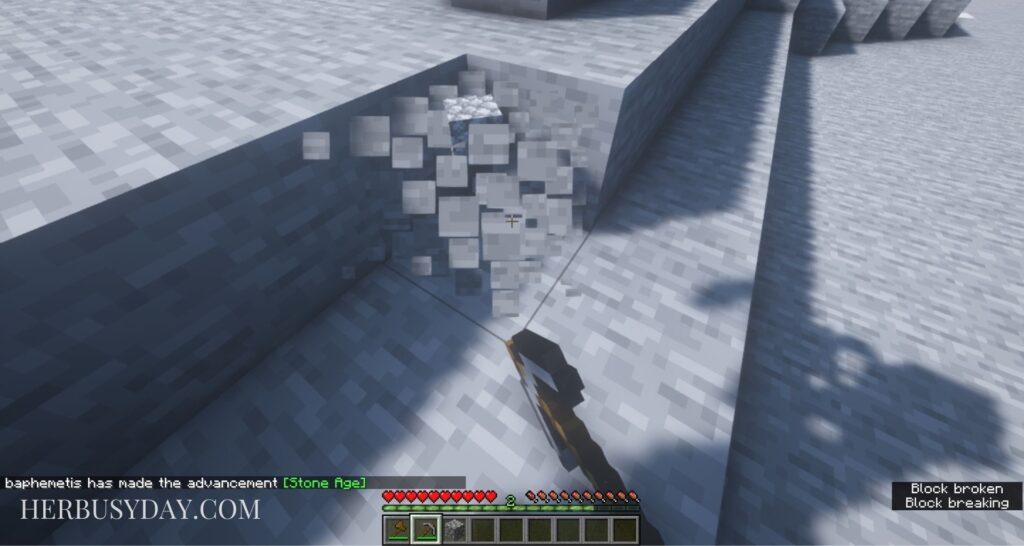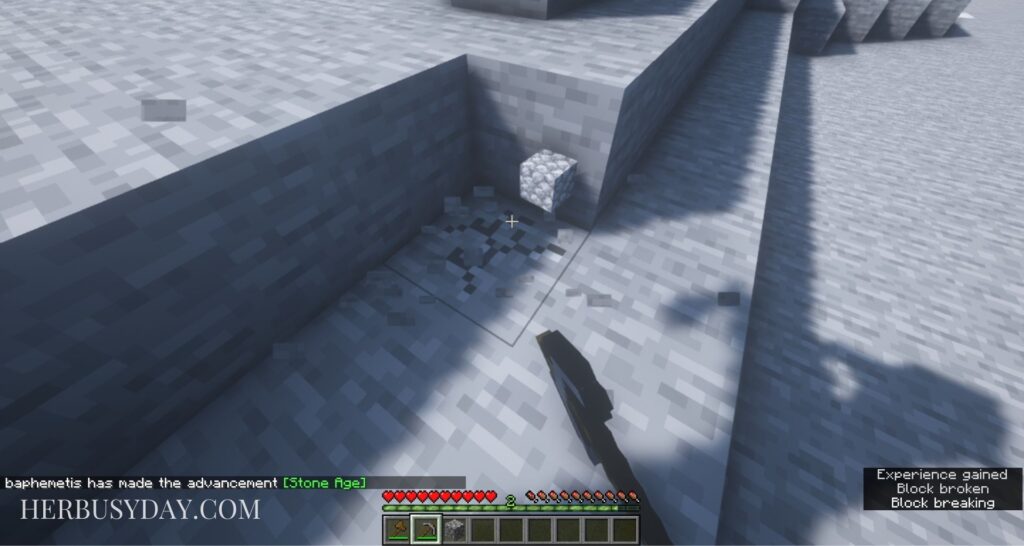 In the meantime, those jumping into the game once more will have to face the necessity of grinding for experience points, especially in survival. Minecraft is one of the more tedious games to grind experience points for, but thanks to the many ways available for XP grinding, players can choose which activity to focus on.
With the help of Learn From Your Deeds! you can find alternative methods to level up and gain experience points. Learn From Your Deeds! allows you to mine XP your own way. You want to be a beekeeper and live solely for your bees? Go for it. You want to be a farmer and cultivate hundreds of blocks with crops? Do it. You want to build extensive buildings and be an architect? Alright! You can play your preferred game style yet you still won't miss the required experience for enchanting. Check out this datapack on Planet Minecraft.
4 Sleeptime v3
by TheRedLion_
Sleeping changes the time of day to sunrise and resets the weather cycle, changing the weather to clear conditions in vanilla Minecraft. This datapack accelerates processes that normally take place over time such as the growth of crops or smelting.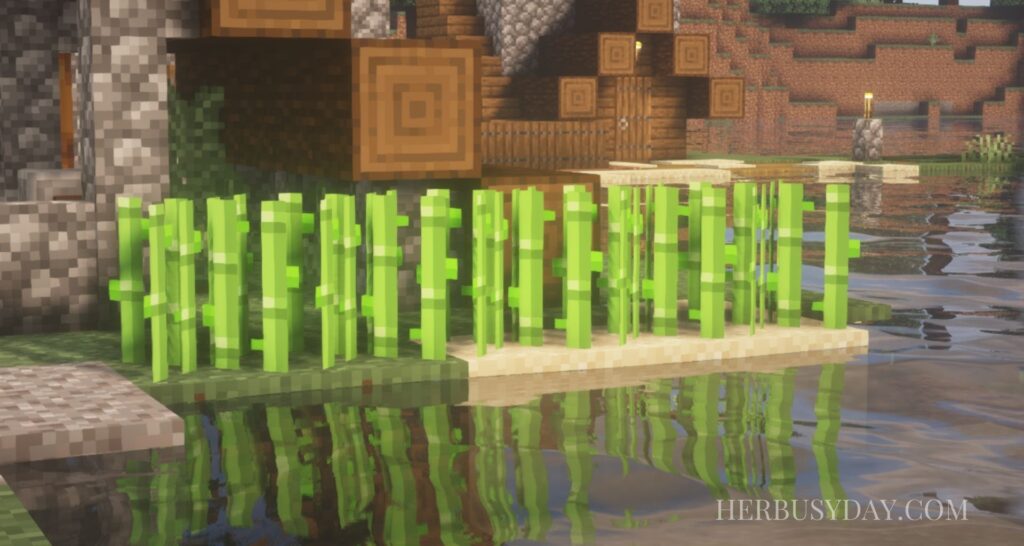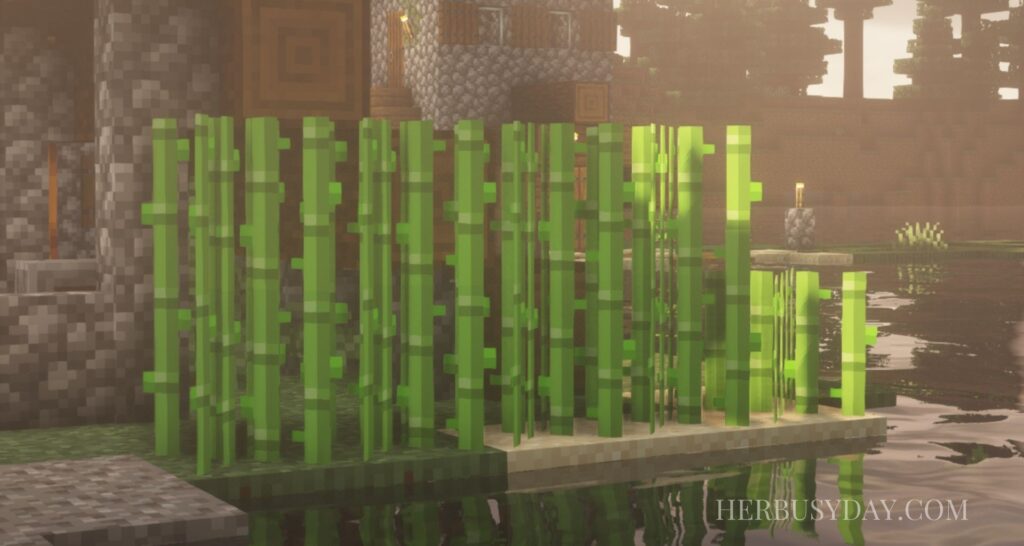 By skipping the night, your plants will continue growing when you are asleep. After waking up animals will also be ready to breed again and chickens might have laid an egg overnight. Visit Planet Minecraft to download this datapack.
RELATED: How To Build a Small Roofed Farm in Minecraft
5 Wandering Trader Announcements
by Ercerus
The Wandering Trader allows players to trade for some rarer items, plants, and dyes regardless of their location. Only one trader can spawn at a time, and this can start happening as early as 20 minutes of real-time, which is roughly one day within the game itself. This pack announces his spawning.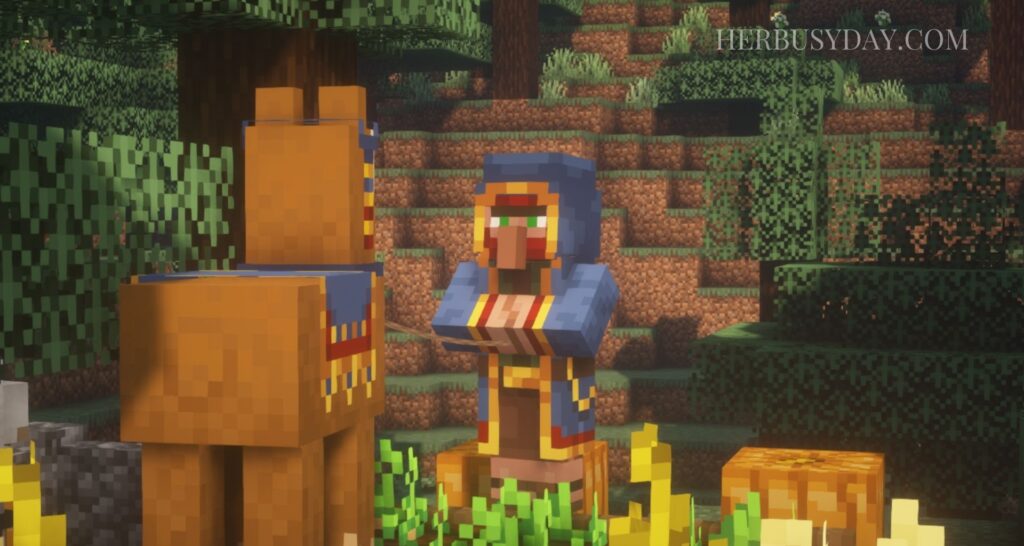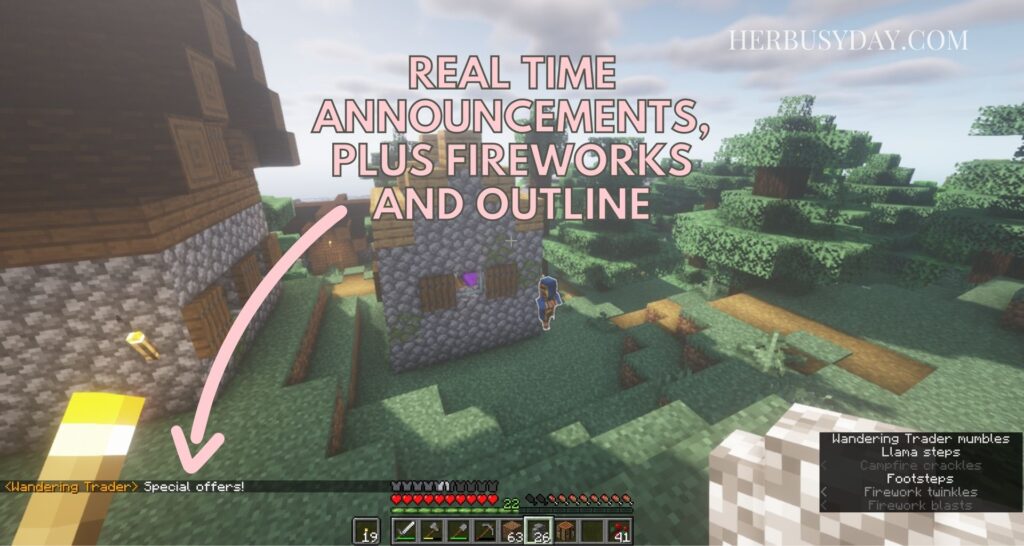 With this pack, the Wandering Trader shoots out a few fireworks above them and glows for 10 seconds after spawning. There are a total of 10 different messages that can pop up announcing his arrival. The trades are not altered with this datapack. Check it out on Planet Minecraft.
Conclusion
Minecraft data packs are an easy way to modify your game experience. The five data packs showcased above were found on Planet Minecraft. All rights reserved. All creations copyright of the creators. Minecraft is copyright Mojang Studios and is not affiliated with this site.
The Minecraft seed used for screenshots for this post was -1588138789434149898. This is a great seed for survival mode, as you spawn in a mountain village with plenty of chests next to multiple underwater ruins.