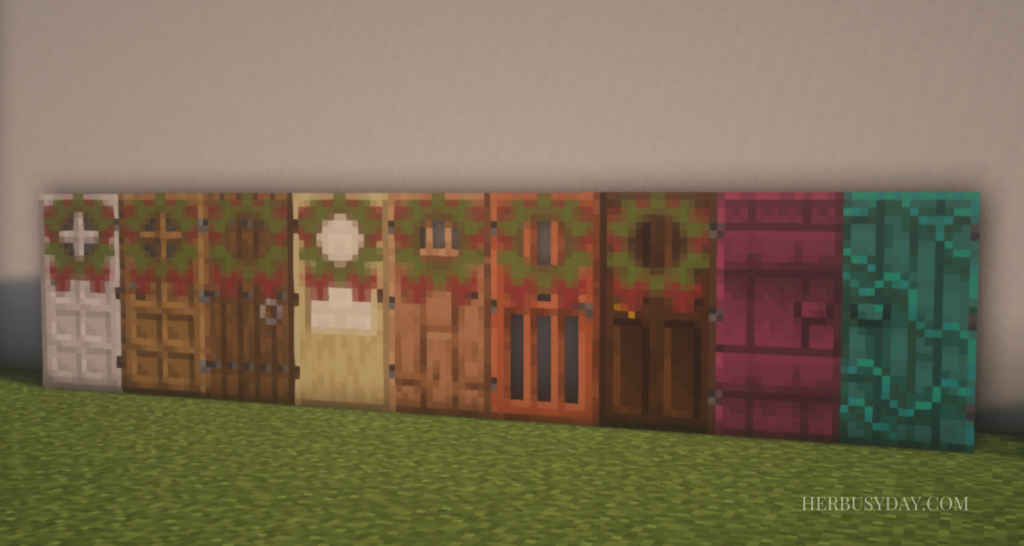 Spread holiday cheer with festive winter decorations, yummy foods, and unique stained glass. Texture packs are a fun way to enrich your Minecraft experience. The following are free texture packs that have been downloaded and tested out for quality and originality.
Are texture packs the same thing as Minecraft resource packs?
Well, yes! There is no difference between Minecraft Texture Packs and Minecraft Resource Packs. In Java Edition 1.6 texture packs were replaced with resource packs – which not only change the textures of the game, but also things like sounds, music, language files, fonts, splash texts and more.
Keep scrolling for original screenshots of each texture pack in-game.
Simple Christmas
This texture pack adds a few small tweaks to vanilla Minecraft perfect for the Christmas season, such as wreaths to doors.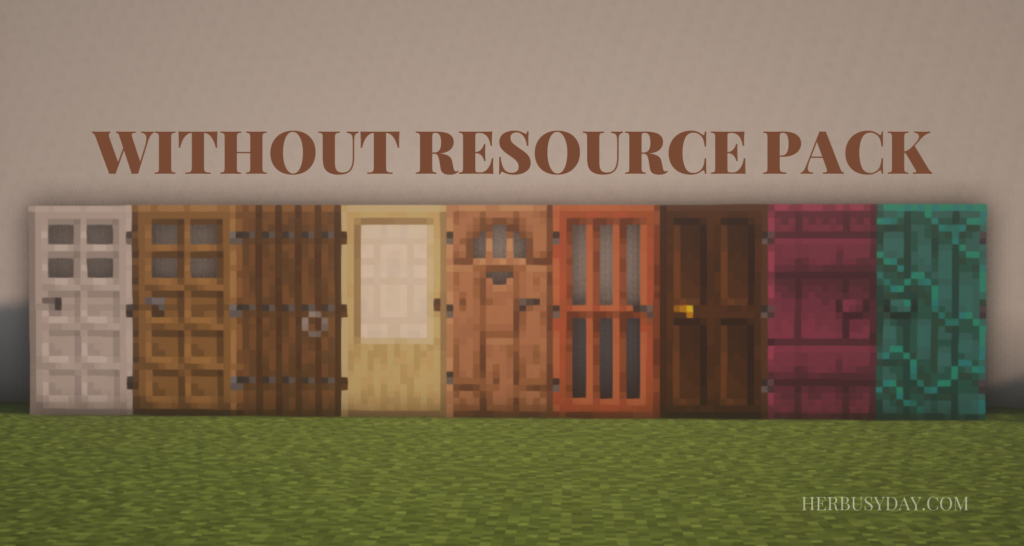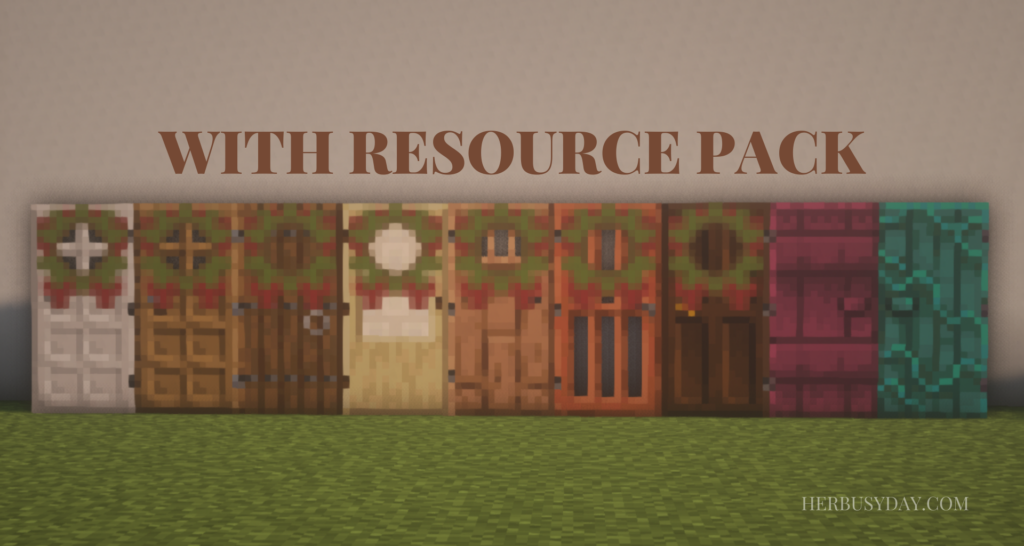 This mod does not add a wreath to the Crimson or Warped Doors, however. Single chests become red with gold ribbons and stars on the outside. Double chests are green with white ribbon and pine trees on the outside. Enchanted items change from red to green in luminescence.
The resource pack description on Planet Minecraft claims it also adds in a few sound effect changes, but none were noticed in its testing.
Kai's Better Glass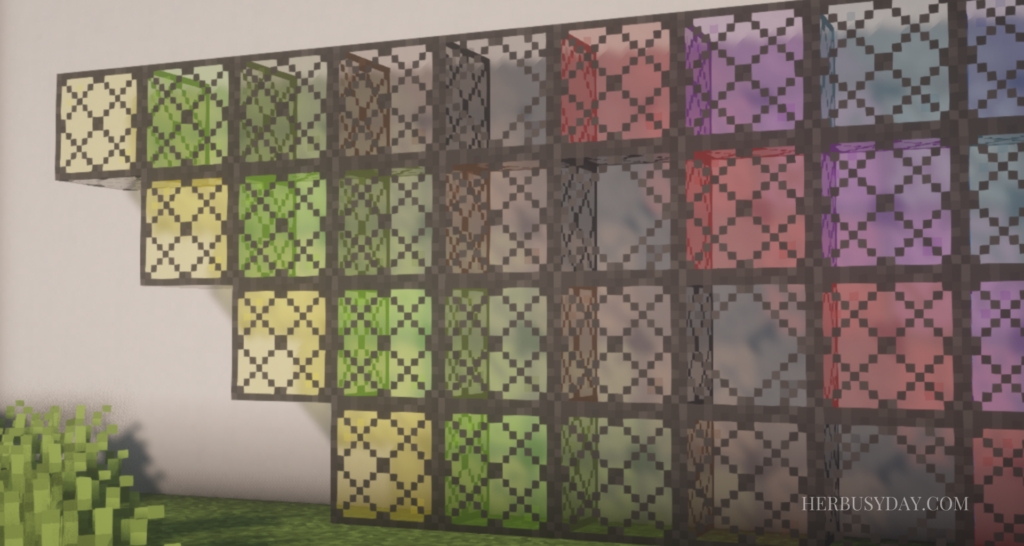 Kai's Better Glass is a great alternative to the vanilla, original glass available in Minecraft. I replaced the original spruce trap doors to the orange stained glass panes in the picture below. (The build you see in the screenshot is available for free to download on Planet Minecraft, by the way!) Replacing the spruce trap doors with the Kai's Better Glass orange stained glass panes creates a nice depth to the exterior of the house, in addition to adding a pretty window style.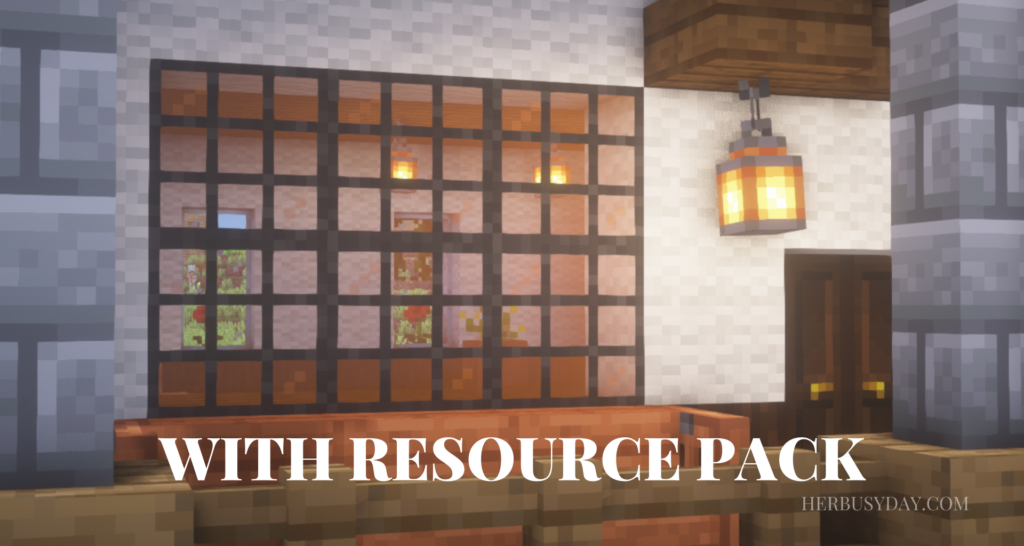 The white stained glass panes and blocks also work well with the wool exterior of the farmhouse. These blocks resemble a Japanese-style shoji screen, I believe, and would work well in many Eastern Asian themed builds.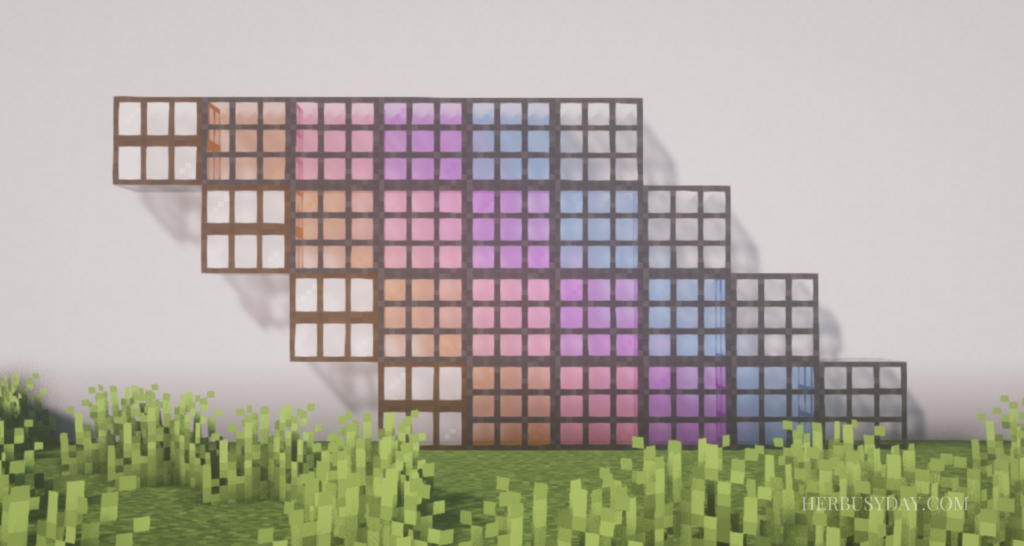 There are a couple different designs to the glass, and they come in a small range of colors, some more visible than others.
Avocado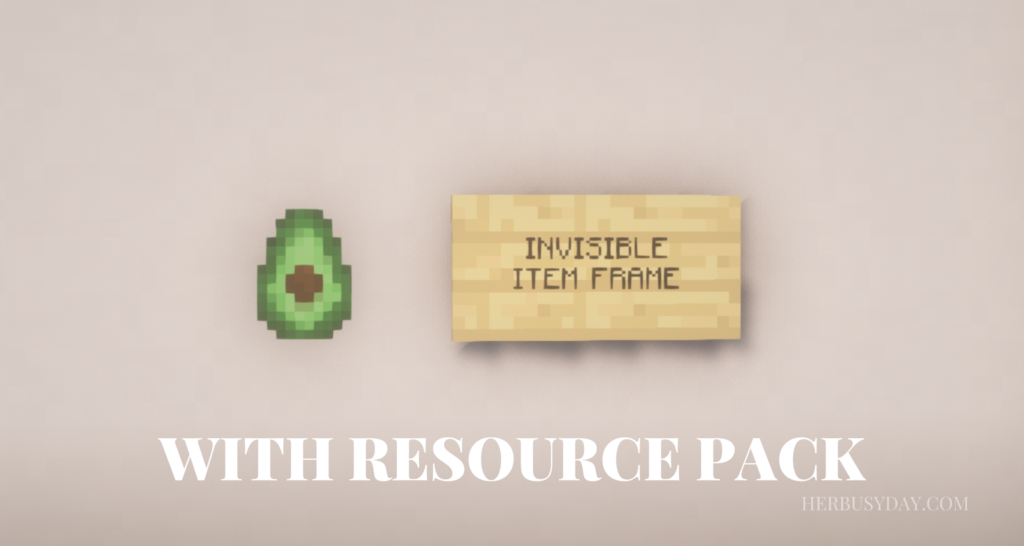 This texture pack replaces cookies with avocados. Alongside SoggedSammich's tiny item frame resource pack, we see how the avocado looks by itself on a concrete white wall.
YK Spruce Bed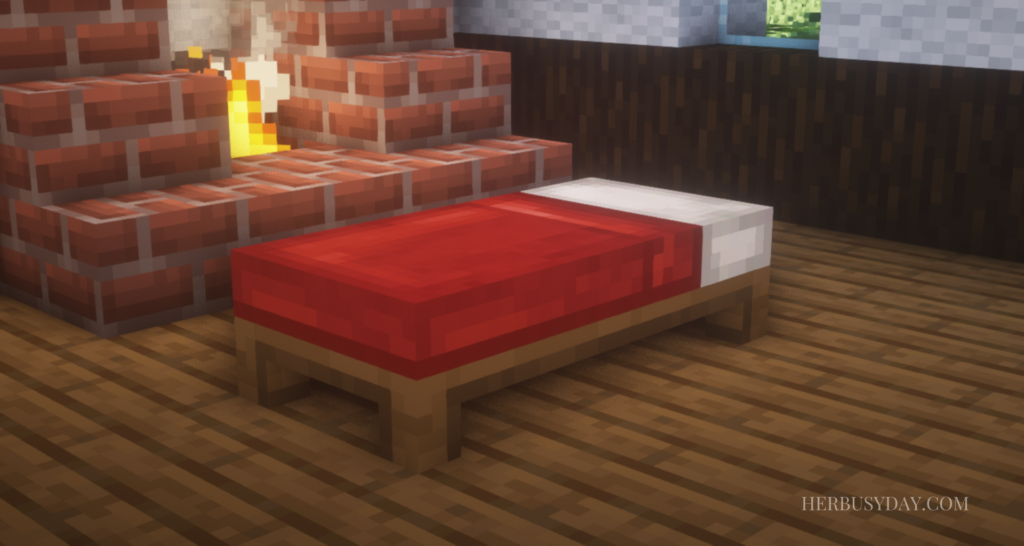 Replaces original vanilla bed with spruce wood. Ignore the warning that pops up when you first select the resource pack to load in.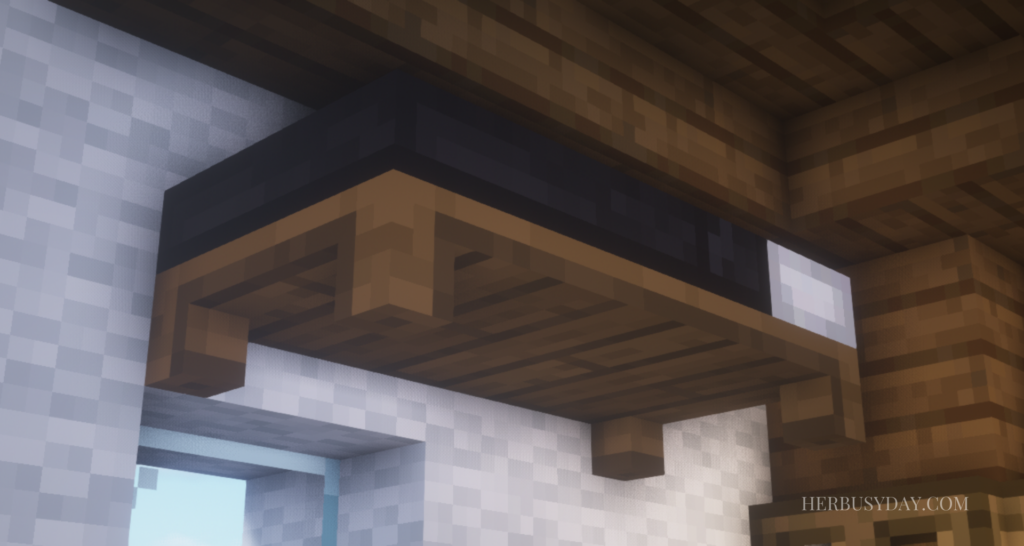 Alongside the Better Beds pack (not shown), this is my favorite bed mod.